There has been a lot of new information and discussion around SAP Analytics Cloud and SAP SuccessFactors Workforce Analytics since the Berlin SuccessConnect in June 2018. There have been several good articles and wrap-ups, but some also leave room for interpretation or are missing some important details. With this article, I want to catch up from the perspective of August 2018 and give you some more news. I also want to help you interpret the road map and give you my own dates and opinions based on discussions I have had with SAP. At iXerv, we are looking forward to adopting SAP Analytics Cloud as part of our own internal SAP SuccessFactors implementation.
Setting the Baseline – What is SAP Analytics Cloud again?
If you have never heard of SAP Analytics Cloud (SAC), I highly recommend you read the article: "SAP Analytics Cloud in SuccessFactors – The Future of Reporting" before proceeding. Everything is explained in that article, from what this new SAP product is about to the concept and benefits of SAP Analytics Cloud, as well as functionality, integration, learning and training sources, hands-on demo, and some feedback from SAP regarding the first questions after the announcement.
SAC is not a new SAP SuccessFactors feature or module. SAP Analytics Cloud is a standalone application based on the SAP Cloud Platform and is the Reporting and Analytics go forward solution for several SAP products. SAC is generally available and already includes the following core capabilities: business intelligence (BI) and predictive analytics, and planning.
A very promising bit of information is that SAP SuccessFactors is one of the first 20 SAP applications that will work with SAP Analytics Cloud. A lot of people forget that SAC is already an SAP product in use today. We are not talking about a SAP SuccessFactors feature here that will need a couple of releases to become mature. SAC is already a very good product and you are already good to go!
Some new and old information
If you read the article mentioned above, you know that SAC will basically replace all reporting capabilities in SAP SuccessFactors. That was announced at the beginning of 2018 [BK1] and I will catch up on that later. Workforce Analytics (WFA) and Workforce Planning (WFP), modules in SAP SuccessFactors, will go through a different transition, however.
You probably can separate the use cases in 4 groups around how data is consumed. They are described here, and in the image below:
Embedded reports and insights (eventually replacing Ad-Hoc, ORD, tiles, and dashboards, etc.)
Analytics applications/business intelligence (eventually absorbing WFA capabilities and content)
Integrated business scenarios (blending HR data with data from other sources such as Fieldglass, Concur, S/4HANA or other 3rd party sources)
Planning (eventually including Workforce Planning capabilities and content for long and short-term demand/supply/gap analysis and workforce planning)

Embedded reports and insights will come with standard content and templates as part of the SAP SuccessFactors platform. BI and planning with SAP Analytics Cloud will require a separate license[BK2] . Note that for our purpose SAP Application (in above image) refers to SAP SuccessFactors. However, according to SAP Strategy, this could be SAP Fieldglass, SAP Ariba, SAP Concur, etc.
Yes, you might already guess that the analytics part in SAC seems to be similar to [BK3] Workforce Analytics. At the beginning of 2018, it was announced that SAC will become the front-end for WFA on SAP HANA. Now, it is confirmed that WFA will be migrated to SAC. I will explain more details about that step later in this article.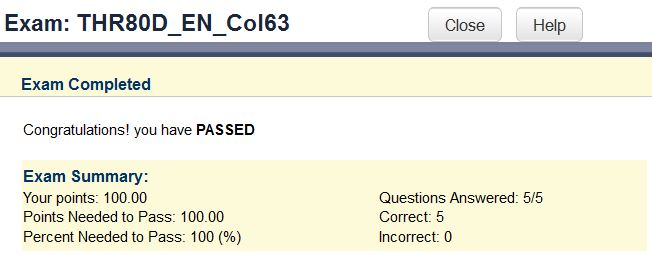 If SAC already exists, why is it taking time to be fully available for SAP SuccessFactors? Well, one of the hardest challenges is the operational work – Hardware! Data Centers around the world need to be prepared (installation, updating, testing, etc.). This is not the sort of thing you can do in a couple of weeks and requires a lot of time at the moment.
What happens to your existing reports? There is a possibility that old Ad Hoc Reports could be potentially migrated to SAP Analytics Cloud. I wouldn't give ORD, BIRT or YouCalc reports a chance to be migrated, but you are already halfway there if you have a clear definition of the report as re-creating those reports won't take as long as it does in the old reporting tools. But again, those tools in SuccessFactors have no sunset date yet. They will co-exist in the Report Center and will be phased out over a period of time as they are transitioned to the new.
SAP Analytics Cloud General Updates
SAC will likely get upgraded to SAP HANA 2.0 (I am not a technology guru. After questioning what changes, the answer is "more capability"). As you may know, SAP is beginning the beta phase for selected customers who are testing SAC in SAP SuccessFactors. They will be testing and collecting feedback. You can expect that there will be an open beta in 2019 (May start as soon as Q4 2018). My personal guess is this will go until Q1 2019 or Q2 2019 at the latest.
One thing I mentioned before: Not all customers are on HANA yet (just 77% are already). That slows things down and operational tasks take time.
Just to explain the technology layers of SAP Analytics Cloud:
1. SAP HANA Cloud (ideally 2.0 – pure technology)
2. Data Factory[BK4] (How you access/manipulate/model/calculate/processing data from the database)
3. SAP Cloud Platform (Cloud Provider, see below)
The big news at the SAP Cloud Platform level includes its general availability (GA) on Google's Cloud Platform (GCP), which joins Amazon Web Services (AWS) and Microsoft Azure as a major public cloud on which SAP Cloud Platform runs. Data Factory will change as well as you change the HANA Cloud Version (important to know for the changing from WFA on HANA to SAC).
SAP Analytics Cloud is critical for SAP in its drive toward the Intelligent Enterprise, yet many customers are not aware of it.
You should know that more than 1,000 developers are working on SAP Analytics Cloud and a large number of them are probably also involved in moving WFA on HANA to SAC, which I will explain now.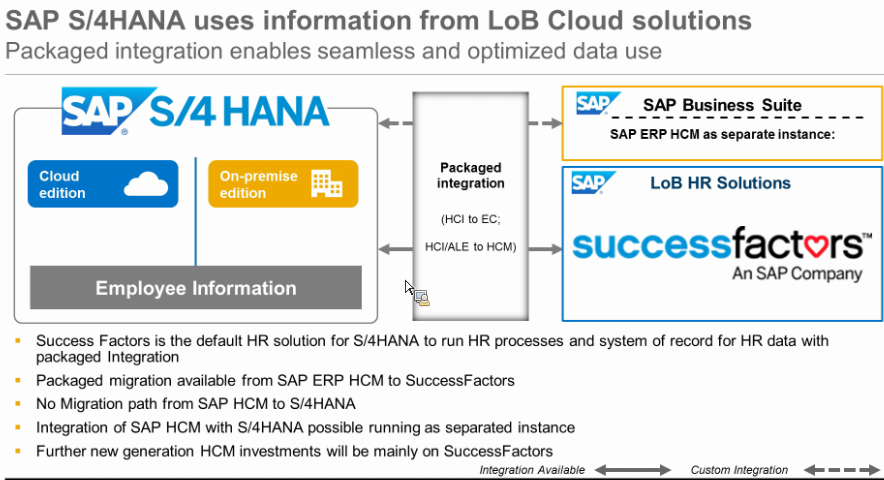 SAP SuccessFactors Workforce Analytics on HANA is moving to SAP Analytics Cloud
Don't panic! The transition from WFA on SAP HANA to SAC is maybe less complicated than you think it would be. This means that WFA and WFP are being re-platformed to a new technology stack, the architecture of which and technology are currently being tested and are not yet finalized.
Information about the migration (WFA/WFP to SAC) was not really communicated and explained at all, because things are still in early stage. Until now, there have been just rumours without a lot background. This article will not answer all your questions, but I hope to give you some more information and impression of what will likely come.
I will refer to the first step as WFA in SAC for the moment. So basically, there are plans for a beta in the 2nd half of 2019 for using SAC as a front-end for WFA on SAP HANA. I don't yet know what would be included in the beta phase from a functional and technology perspective, but this is what is being worked on (not yet officially finalized or confirmed).
As I mentioned above, the entire WFA on SAP HANA to SAP Analytics Cloud transition is still in a design and architecture stage. Many SAP SuccessFactors customers haven't even seen SAP Analytics Cloud yet. From my perspective, there is no hard stop to implement Workforce Analytics on SAP HANA because there will be a migration path to SAC. Let me share what SAP plans to do in the first phase of moving WFA on SAP HANA to SAC:
WFA should be readable to SAC (OData API preparation)
Everyone needs to be on SAP HANA
Change 'Data Factory'
Since the end-state technology for WFA is not yet finalised, there can be no speculation on what, how or how long migration is likely to be, if a migration path is offered. The migration from WFA on SQL to WFA on HANA that was done for a customer was done in 23 days but this was quite a specific case and should not be taken as standard. If WFA on HANA proves to not be the go-forward solution for WFA then all customers would need to migrate or re-implement onto the new solution, it is not possible to speculate about migration to the new solution at this stage and details on this will emerge from the dedicated team who is tasked with this process.
SAP Analytics Cloud / WFA on SAP HANA – Roadmap Dates and Licenses
Before I start gambling on SAP dates, I will admit that nothing is for certain. SAP could change strategy, development could be slower than expected, or any other unexpected events/decisions could influence the roadmap.
Two things are probably interesting: dates and licenses. When it comes to licensing all current WFA and WFP customers will be given the opportunity to migrate to the new solutions but since each has a unique configuration, deployment status and are subject to unique contracts and commercial agreements, each customer situation will be dealt with accordingly at the time of contract renewal. The contractual and commercial details are still being finalised.
As for dates I just can repeat what said above. SAC (embedded) in SuccessFactors is currently in a closed Beta Phase. You can expect that it will be released soon for every SuccessFactors customer as an open Beta. The SAC department announced that there will be probably a Beta for using WFA in SAC next year. It is not clear what will be involved in the Beta. Watch out the official Road Map to stay updated for dates.
Roadmap / Outlook for Niche Reporting in SuccessFactors
SAP is pretty ambitious about getting everything around reporting and analytics into SAC. That also includes RMK Advanced Analytics or PPTC. I think those may still take some time because they are more of a niche reporting feature in SAP SuccessFactors.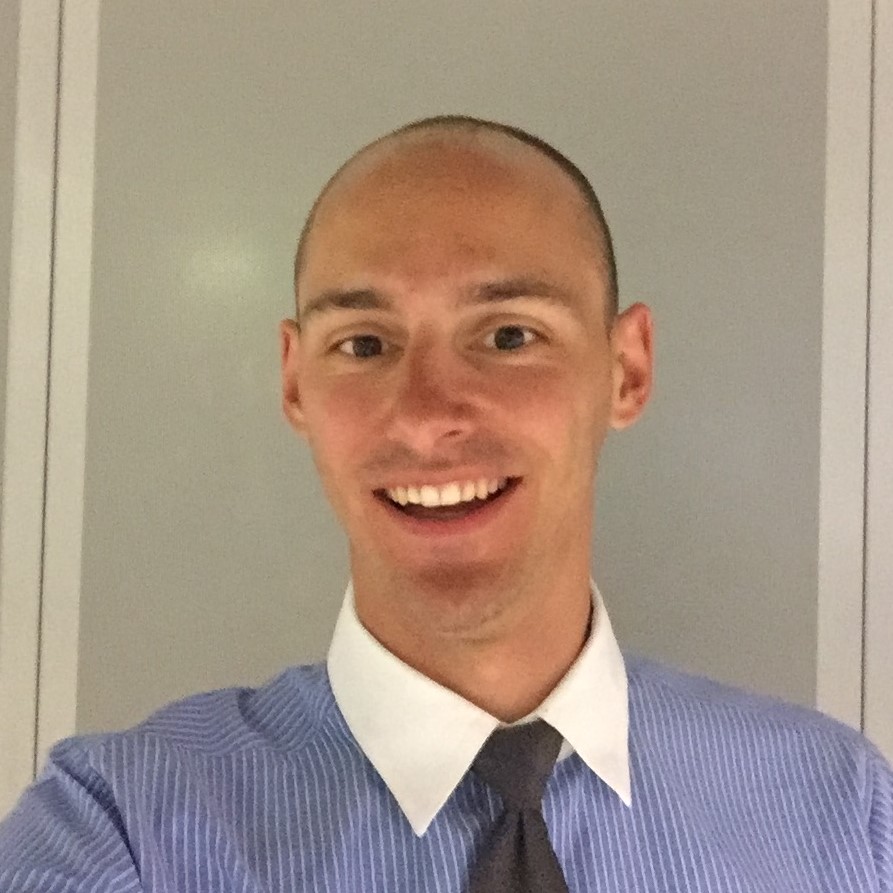 Mein Schwerpunkt liegt bei SuccessFactors RCM, RMK und People Analytics. People Analytics in SuccessFactors ist schon zu einer Leidenschaft geworden – in guten und in schlechten Zeiten. Seit 2013 in der SuccessFactors Welt. Ich bin immer offen für ein unverbindlichen Austausch.